Green Tea
Hi-quality Sencha "Hanafusa"
Hi-quality Sencha "Hanafusa"
A High Quality Sencha with its unique refreshing flavor.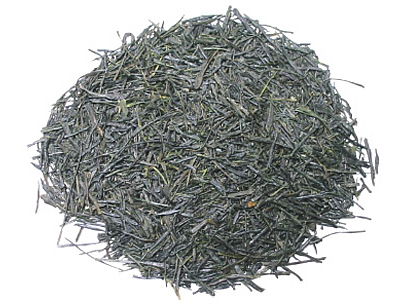 Tea leaves
By using the newly grown shoots form the tea plants grown under bright sunlight, this Sencha contains good ratio of Caffeine, Catechins and Tannin, giving unique refreshing flavors.
Hi-quality Sencha "Hanafusa"
| | |
| --- | --- |
| Product Type | Canned Sencha |
| Production Area | Uji, Kyoto |
| Weight | 70g |
| Expiration | 8 Months |
| Unit price | $130 |
High quality Sencha packaged in Japanese tea caddy, representing luxury. Suitable for gifting your loved ones.
Buy this product
This product requires special preparations and may takes 5 days longer for the delivery to be made.
Shipping Notes:
1) Shipping fee is $20 worldwide regardless of weight or quantity
2) Customs duty and other taxes may be charged when the shipment reaches your country.
3) Shipping method used is EMS shipping.
4) Payment method used is PayPal.