Green Tea
Fukamushi (Deep-Steamed) cha
Fukamushi (Deep-Steamed) cha
The tea steamed for 2-3 times longer period than typical Sencha.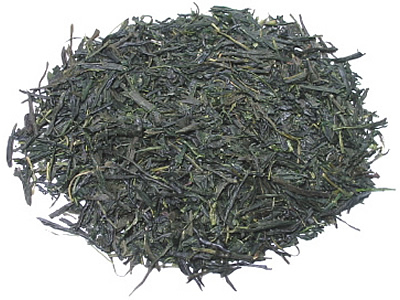 Tea leaves
During the manufacturing process, the tea are steamed for a longer period than the typical Sencha. This sweetens the taste while reducing the bitter and astringent flavor in the tea.
This item exquisitely balances the light astringent and sweetness, giving its unique flavors.
Fukamushi (Deep-Steamed) cha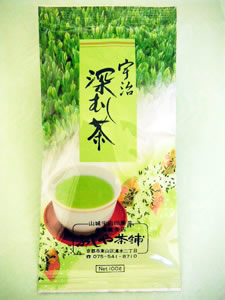 | | |
| --- | --- |
| Product Type | Fukamushi (Deep-Steamed) cha |
| Production Area | Uji, Kyoto |
| Weight | 100g |
| Expiration | 8 Months |
| Unit price | $20 |
Comparing to normal Sencha, the tea color is darker, making not only the taste, but also the visual pleasurable.
Buy this product
Shipping Notes:
1) Shipping fee is $20 worldwide regardless of weight or quantity
2) Customs duty and other taxes may be charged when the shipment reaches your country.
3) Shipping method used is EMS shipping.
4) Payment method used is PayPal.