Green Tea
Nationally awarded high quality Gyokuro
Nationally awarded high quality Gyokuro
National tea exhibition fair award-winning high quality Gyokuro from Uji Tawara.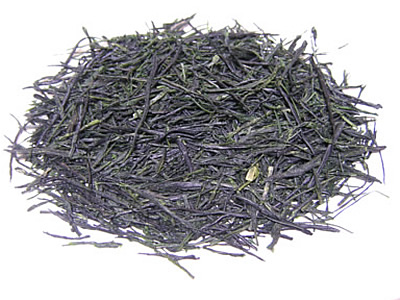 Tea leaves
The National Tea Exhibition Fair is held every year, evaluating tea's "looks", "color", "aroma" and "taste". The award winning product will receive a special prize from Japan Minister of Agriculture, Forestry and Fisheries. This award-winning Gyokuro is shielded from the sun prior to harvest, increasing the sweet amino acids and reducing Tannin, the cause of bitterness in teas.
With the mellow taste as the result, this product deserves its name of "High quality Uji Gyokuro".
Nationally awarded high quality Gyokuro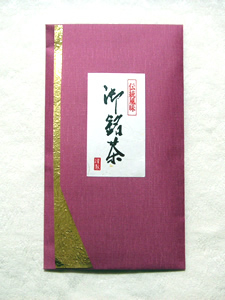 | | |
| --- | --- |
| Product Type | Gyokuro |
| Production Area | Uji, Kyoto |
| Weight | 100g |
| Expiration | 8 Months |
| Unit price | $325 |
High quality Gyokuro from Uji Tawara that has won awards from the National Tea Exhibition Fair.
Buy this product
This product requires special preparations and may takes 5 days longer for the delivery to be made.
Shipping Notes:
1) Shipping fee is $20 worldwide regardless of weight or quantity
2) Customs duty and other taxes may be charged when the shipment reaches your country.
3) Shipping method used is EMS shipping.
4) Payment method used is PayPal.